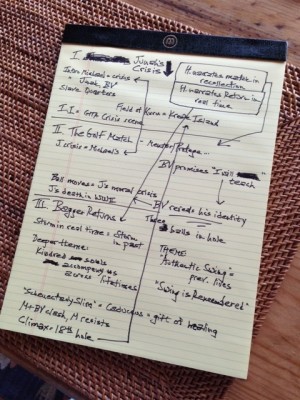 Stephen Pressfield has a minimalistic approach to writing called the Foolscap Method. It's excellent:
"God made a single sheet of foolscap to be exactly the right length to hold the outline of an entire novel.
Outline the sucker.
Break it down to its fundamentals.
Identify its theme.
Do it on one page. Do it without preciousness. Do it now.
Don't start the actual writing until you know where you're going and what you're trying to accomplish."
Subscribe to get the videos explaining the Foolscap Method at his website.